Crowborough Dog Walker
Give your dog something to talk about!
Wide open fields. Forests. Woods. These are some of the locations I can walk your dog, and give them a real story to tell you afterwards about how they explored the countryside and woodland of East Sussex. Maybe they met new friends, or maybe a scent on the fresh wind had them excited. Either way, they'll have a wagging tail and a big yawn to show for the day's adventures.
If your lifestyle, schedule or routine makes it tricky for you to walk your dog, I can do it for you and give you peace of mind that your doggie pal is being looked after in your absence. If you're away for some time, I can take care of your dog in their own home. My aim is to help you and make your life easier.
Whether your dog is a cheeky Terrier, a curious Spaniel, an adventurous German Shepard or anything in between: I will tailor the level of exercise and care to their unique situation and provide an excellent service to both you and your dog.
Taking your dog for a walk is an important ritual in keeping your dog mentally stable and giving him/her an opportunity to release mental and physical energy.
I am available Mon – Fri and every last Saturday of the month.
I am security-checked, canine first aid trained and fully insured.
Group Walks
Click for more infomation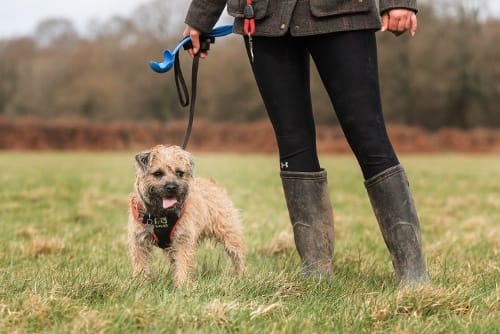 Solo Walks
Click for more infomation
Puppy Visits
Click for more infomation
Amy Principato, Rotherfield
"Tufo loves Natalie, as do we. You can see she genuinely enjoys his company and he is so happy when she pops her head in to collect him. A variety of different walks too which is great.
Not only is Natalie a natural with dogs, she is also friendly, approachable, reliable and extremely flexible."
CJ Abbey, Crowborough
"Natalie loves my two dogs and they love her. She is so sweet and kind to them. She is reliable and most importantly she is adaptable which has helped me out enormously when I've been stuck. Can't recommend her highly enough."
Areas Served
I am based in Crowborough, East Sussex. Happy Hounds provide dog walking and pet visits to clients in the town and surrounding areas including:
Lye Green
Rotherfield
Boarshead
Friars Gate
Eridge